By: Luis Gutierrez @LuisLuigiGtz
Photo cred: Me. I did it
Long ago, the four smartphones lived together in harmony. Then, everything changed when the Apple iPhones attacked. Only Samsung, master of all four devices, could stop them, but when the world needed him most, he exploded. A hundred years passed and my brother and I discovered a new device, a Google phone named Pixel. And although his phone features are great, he has a lot to learn before he's ready to save anyone. But I believe Pixel can save the world…
Last week, Google held an event where they announced their new products, putting them into a challenge against other companies, specifically against Apple. Not only did they showed their very first phone called Pixel, but other devices like Daydream (a VR headset), Chromecast Ultra (the latest and greatest Google Chromecast product made yet), Google Home (similar to Amazon's Echo, but smaller and powered by Google) and Google Wifi (a small device that allows you to extend your Wifi range over your entire house). Some of the devices are similar to the ones that Samsung and Amazon have made. So Apple isn't the only one who has a new rival.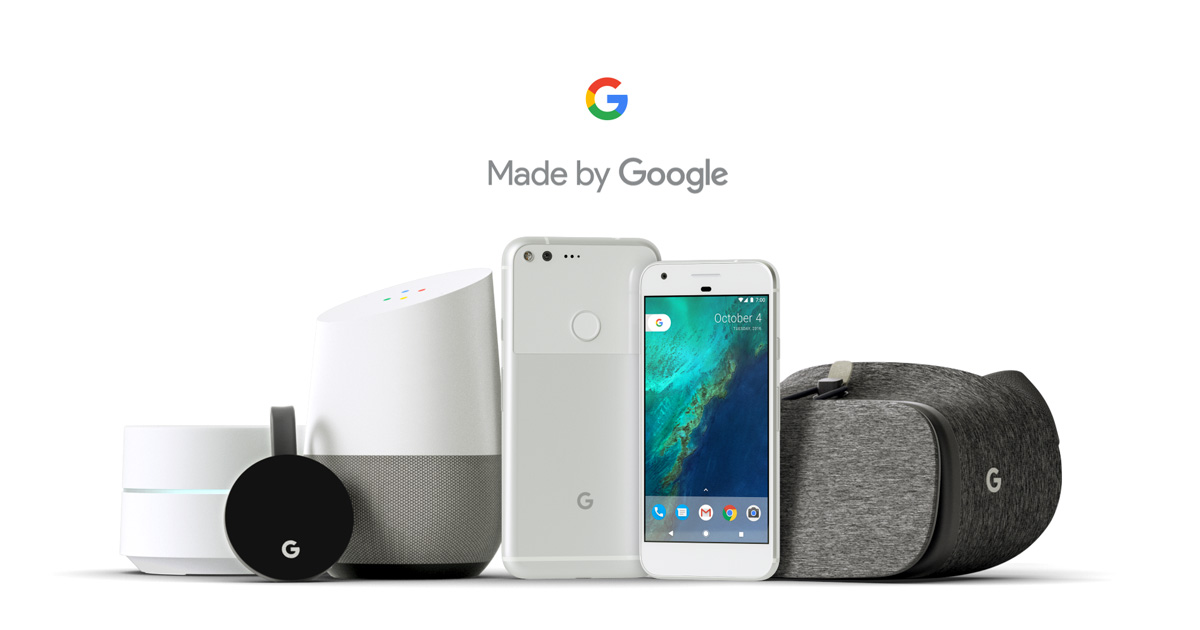 The features and specs on Pixel seem fantastic for a first-time phone, with a Snapdragon 821 processor, gorilla glass, and you can charge up to 7 hours of battery life in just 15 minutes. It even has a headphone jack! Wow! Also, Google claims that the phone has the best camera than any other phone, but that's what all companies say.
As a person that's been with Samsung for a very long time, I can easily say that I am very impressed with this new phone, even when it has the guts to take on the iPhones. I'm sorry that the last couple of blogs has been about hating the iPhones. But hey, it's not my fault that I can't talk about something that's better than the iPhone. Will I consider switching from Galaxy to Pixel? We'll find out after I finish my student loans.
Sources:
https://madeby.google.com/phone/?utm_source=ads-en-ha-na-sem&utm_medium=text-both&utm_term=ds_kwdid&utm_content=new-dr-bkws&utm_campaign=pixel