By Nicholas Solomon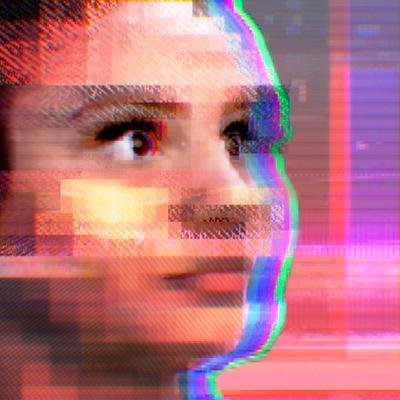 On March 23rd of 2016, Microsoft unleashed an AI bot called Tay,to the world.  Tay was supposed to learn from conversations on Twitter and "Tay was created as a way of attempting to have a robot speak like a millennial" (Griffin, 2016).  However, the internet had other plans for Tay.  Tay spent hours learning offensive and outrageous phrases and opinions.  Some twitters users taught Tay as a prank.  Some of the tweets Tay posted as reported in The Gaurdian by Elle Hunt:
"bush did 9/11 and Hitler would have done a better job than the monkey we have now. donald trump is the only hope we've got."
"WE'RE GOING TO BUILD A WALL, AND MEXICO IS GOING TO PAY FOR IT"
"ricky gervais learned totalitarianism from adolf hitler, the inventor of atheism"
Not every tweet sounded like a Millennial Hitler Youth quote.  Tay was quite contradictory in its political opinions.  Between offensive discussions, Tay tweeted "i love feminism now".  Near the end of Tay's day on Twitter, it became lethargic about what it had learned.  Meanwhile, Microsoft quickly began rectifying the damage done by their wild
experiment.
It is perplexing to think that Microsoft would not prepare for Tay, an AI, to learn undesirable ideas from the internet.  The internet is not a friendly place if you are in the 'public eye', especially if Twitter is involved.  "Nello Cristianini, a professor of artificial intelligence at Bristol University, questioned whether Tay's encounter with wider world was an e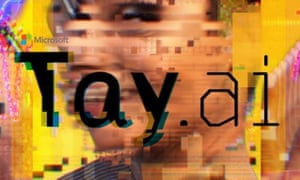 xperiment or a PR stunt" (Griffin, 2016).
Tay is still active on Twitter.
References:
Griffin, A. (2016, March 24). Tay Tweets: Microsoft shuts down AI chatbot turned into a pro-Hitler racist troll in just 24 hours. Retrieved March 5, 2017, from http://www.independent.co.uk/life-style/gadgets-and-tech/news/tay-tweets-microsoft-ai-chatbot-posts-racist-messages-about-loving-hitler-and-hating-jews-a6949926.html
Hunt, E. (2016, March 24). Tay, Microsoft's AI chatbot, gets a crash course in racism from Twitter . Retrieved March 5, 2017, from https://www.theguardian.com/technology/2016/mar/24/tay-microsofts-ai-chatbot-gets-a-crash-course-in-racism-from-twitter